Custom Search
This caught me by surprise when I came across it while on a quest to locate examples of street art. One thing that I did notice was that some drivers appeared to be somewhat confused by the layout … I say that because there were two minor crashes while I was photographing the area.

The Apple Market in Waterford has been the main location for trading since the early 18th century. Recently the area has been transformed into a contemporary urban quarter following a multi-million euro investment.

A specially constructed steel and glass canopy costing €1.2m was constructed as part of a €6m
urban renewal project undertaken by the local council of the area.

The structure is billed as being the only one of its kind in the country. The triangular steel and glazed canopy is held up by nine steel columns, positioned to facilitate certain traffic in the area.

A special reflective material developed by Medite in Co Tipperary is used on half of the 1,400 square-metre canopy, which is over nine metres above the street at its highest, creating a 'mirrored ceiling' effect.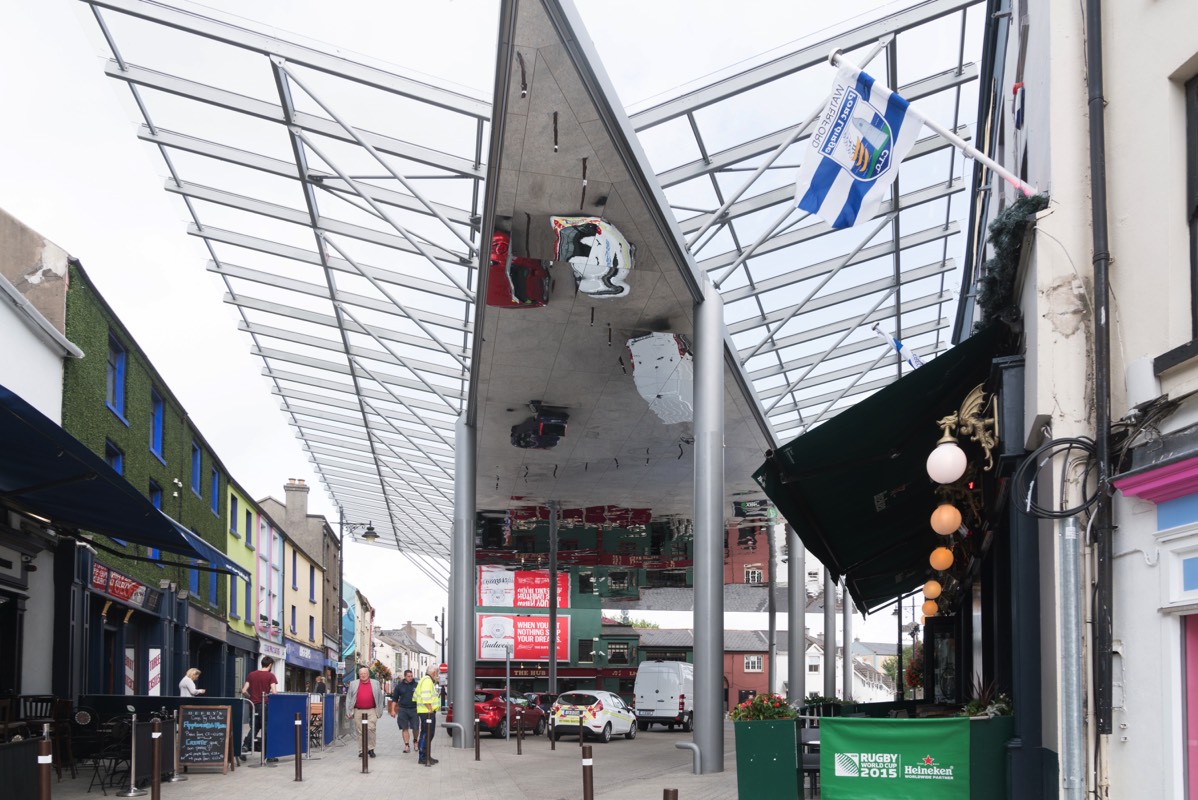 APPLE MARKET 002

APPLE MARKET 003

APPLE MARKET 004

APPLE MARKET 005

APPLE MARKET 006

APPLE MARKET 007

APPLE MARKET 008

APPLE MARKET 009

APPLE MARKET 010

APPLE MARKET 011

APPLE MARKET 012

APPLE MARKET 013

APPLE MARKET 013

APPLE MARKET 014

APPLE MARKET 016

APPLE MARKET 017